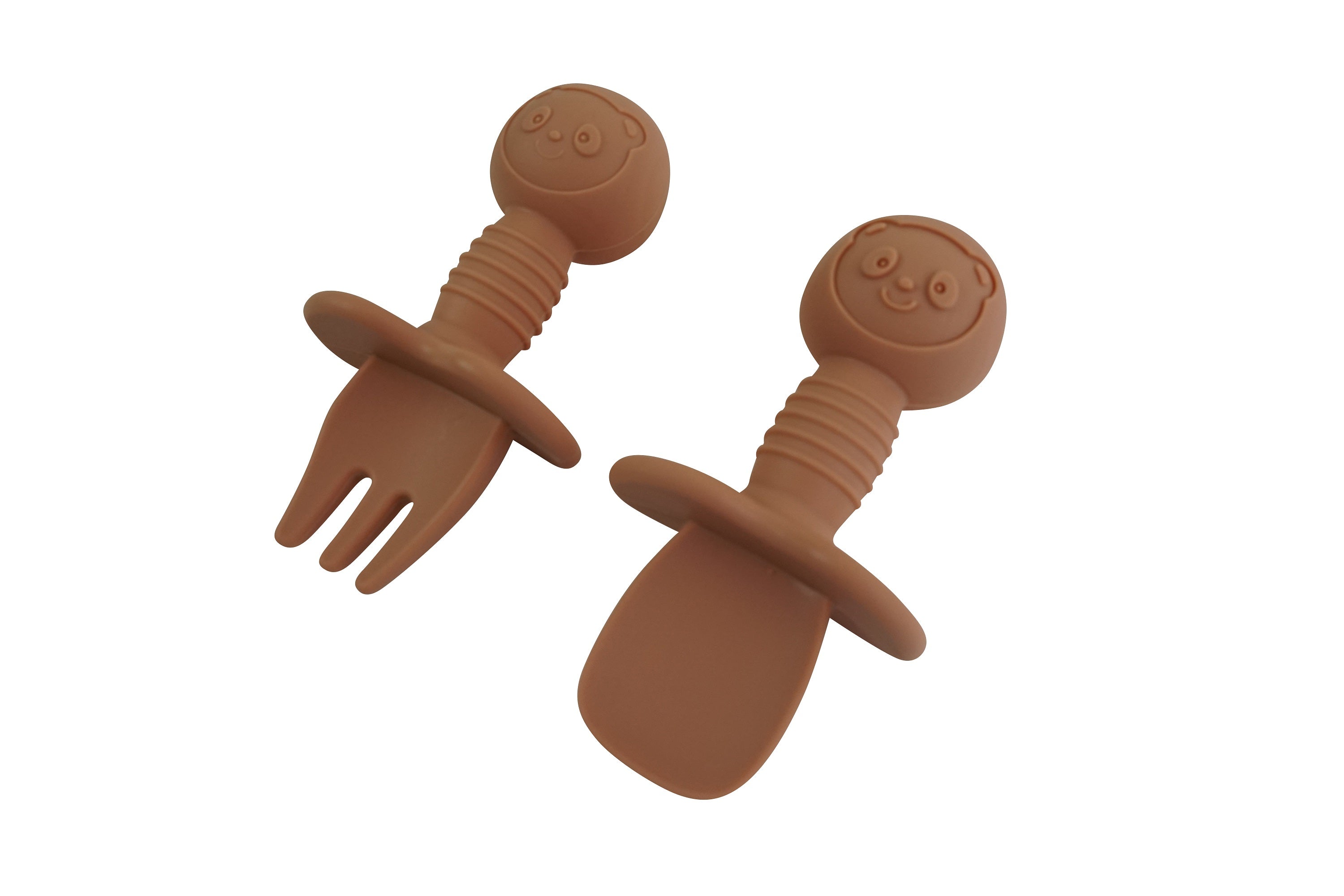 Give your baby the best start with our easy-to-use mini utensils! The small size and soft texture of our mini utensils are perfect for your baby's tiny hands and delicate mouth, making it easier for them to learn how to eat on their own....Read more
---
Description
Give your baby the best start with our easy-to-use mini utensils!
The small size and soft texture of our mini utensils are perfect for your baby's tiny hands and delicate mouth, making it easier for them to learn how to eat on their own. Tiny Teethers® tiny eaters fork and spoon set is designed to help your little one with their first bites. The soft silicone is non slip and makes holding the utensils easier. It is also gentle on your baby's gums. 
Features
Made with 100% food-grade silicone, making it safe and non-toxic for your little one to use.
Soft and flexible material is gentle on delicate mouths and gums.
Easy-to-grasp design is perfect for little hands learning to self-feed.
Promotes self-feeding and helps develop hand-eye coordination and fine motor skills.
Fun and vibrant colors add excitement to mealtime.
Easy to clean and maintain - simply wash with soap and water or put in the dishwasher.
Durable and long-lasting, making it a great investment for your baby's mealtime routine.
Suitable for babies and toddlers of all ages and stages of development.
Lightweight and portable, making it easy to take with you on-the-go.
Ergonomic design fits comfortably in child hands for easy feeding.
Washing Instructions: Wash with hot soapy water in the sink, or on the top rack in the dishwasher.