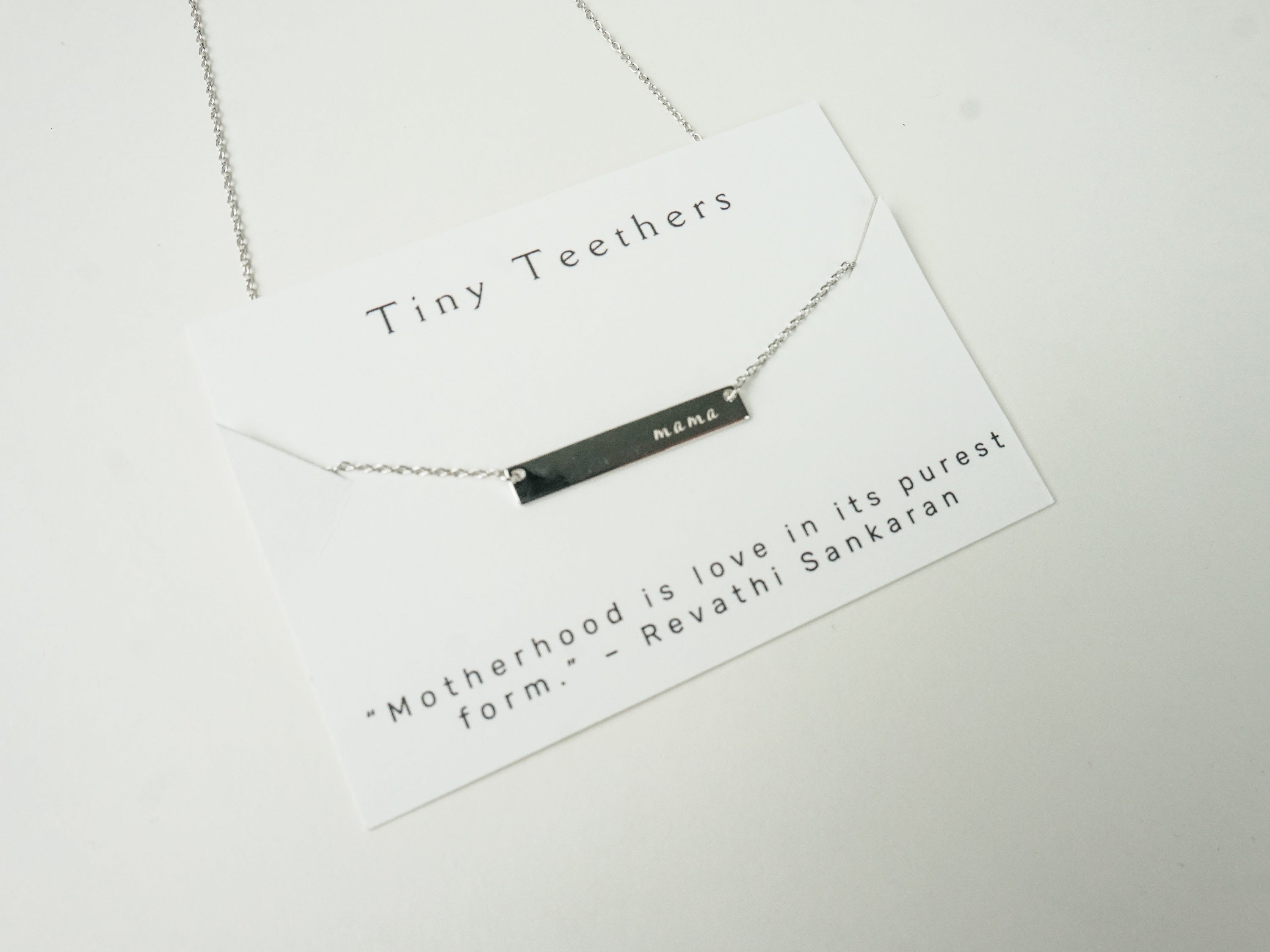 Our mama necklace comes with the word "mama" inscribed on the silver and rose plated bar. The chain can be adjusted to suit your perfect length, whether you like to wear your necklaces long or short....Read more
---
Description
Our mama necklace comes with the word "mama" inscribed on the silver and rose plated bar. The chain can be adjusted to suit your perfect length, whether you like to wear your necklaces long or short. 
To care for your necklace, store in a dark, dry place. In a velvet box or in a sealed container are best. Silver tarnishes when it encounters chemicals, and with wear and tear. You can clean your silver with baking soda and water, and polish with a jewelry cloth. 
Both necklaces are made of sterling silver, the rose gold necklace is plated over sterling silver. 
** This is a new custom design. We love this necklace, but the font came slightly smaller than we wanted it. We decided to offer it to you at half off the listing price because of this. We are all loving our necklaces, and have received many compliments, but truth be told, we are not 100% happy with the font size.